Leveraging The Power Of AWS LoRaWAN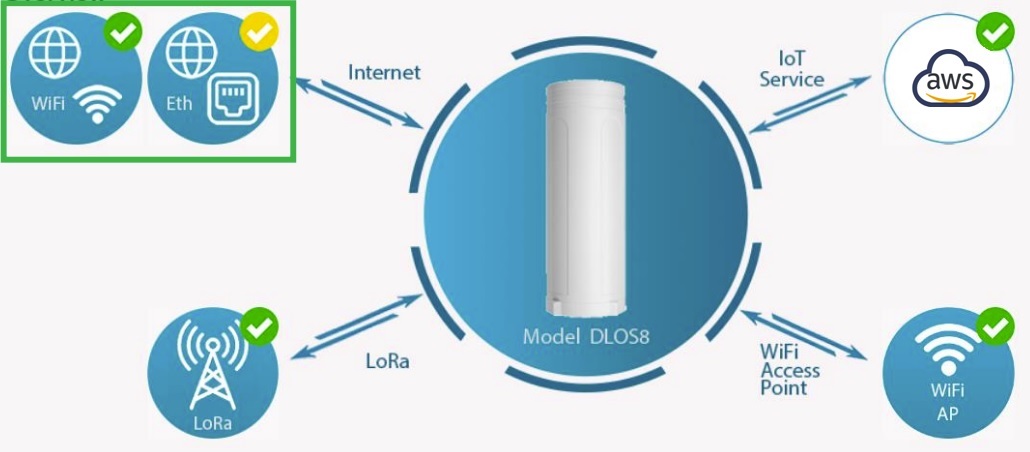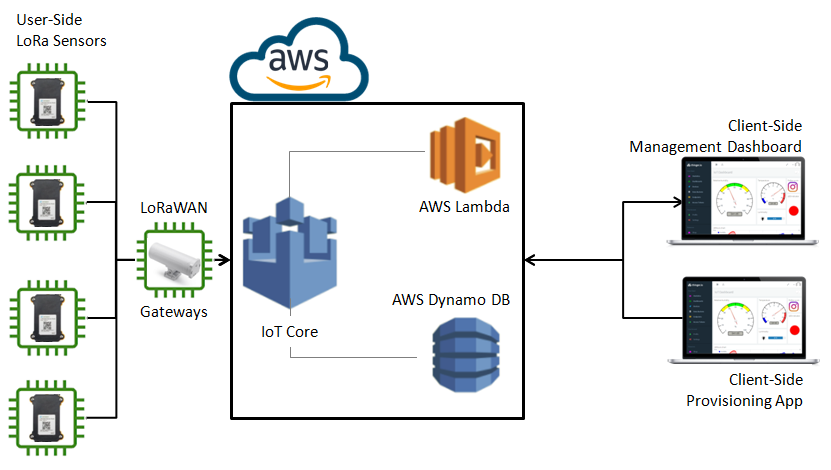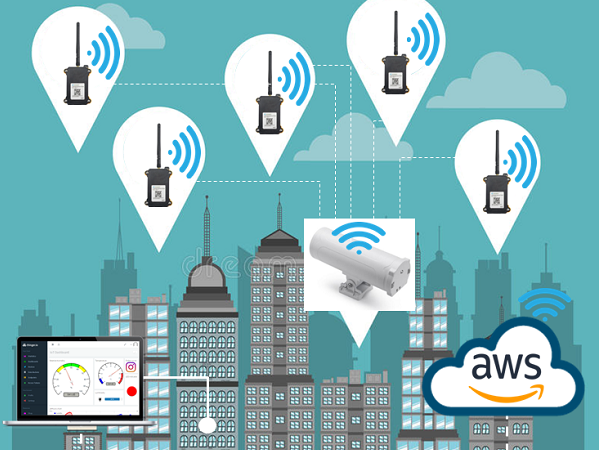 Overview
The Internet of Things (IoT) may be used to collect data from remote devices and manage them.
One such solution leverages LoRa for the long range wireless connection, and Amazon Web Services (AWS) for the cloud based LoRaWAN server solution.
The challenge of integrating LoRa sensors with the new AWS LoRaWAN server has been successfuly been met by Amatek Design.
Project Summary
The project had a number of key requirements:
Be based on off-the-shelf (COTS) LoRa sensors and specific IoT LoRaWAN gateway.
Be scalable up to thousands of sensor nodes.
Have a range of up to 1km.
Utilise AWS LoRaWAN server technology.
Device and customer data be stored in secure cloud databases.
Per device data logging on an hourly basis.
Graphical user interface for device mapping visualisation.
Outcomes
All key project metrics were met within the budget and timeframe, and provided a platform for both reduced implementation complexity and reduced operating costs.