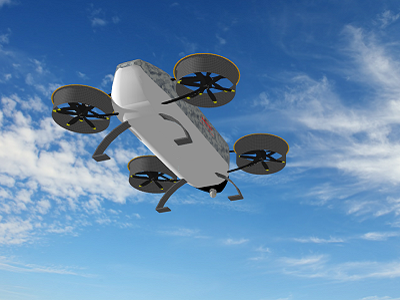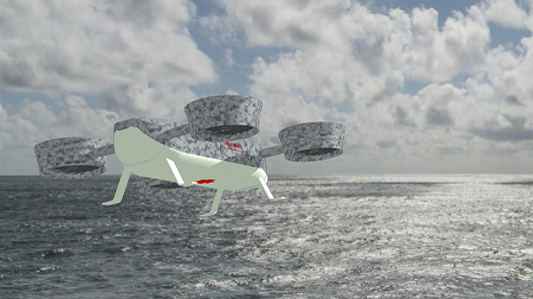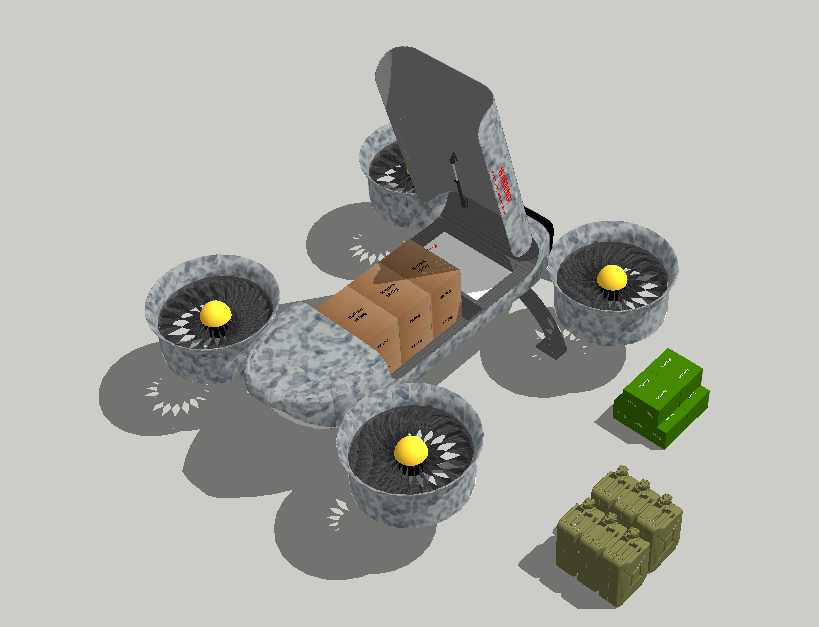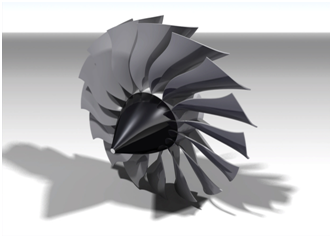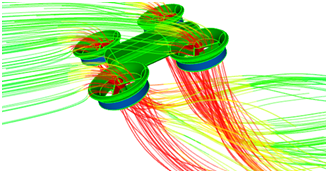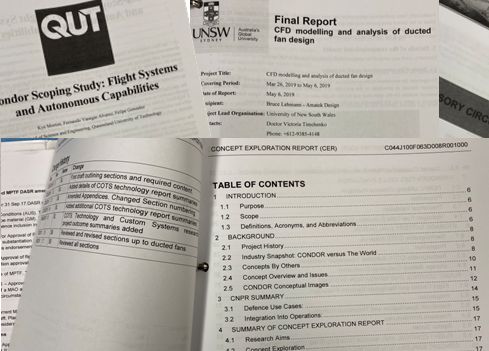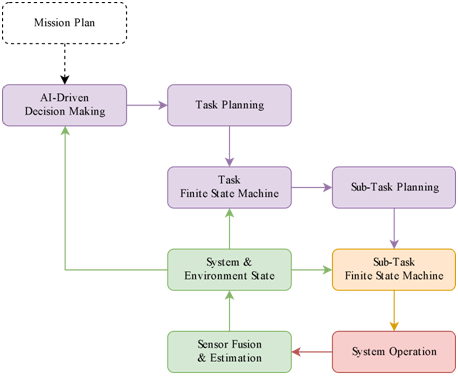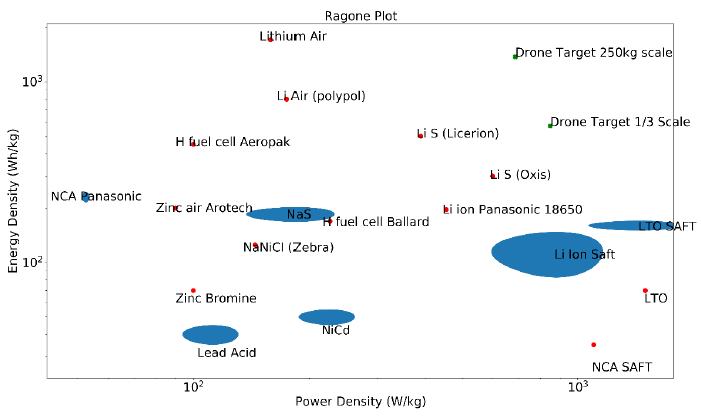 Autonomous Heavy-lift Cargo Drone Concept Evaluation.
About CONDOR
Project CONDOR was an 18-month, multi-disciplinary Technology Research and Concept Evaluation project. It's focus was the invstigation of a range of enabling technologies proposed for a heavy-lift, all-electric, quadcopter cargo drone.
Funded by a Defence Innovation Hub (DIH) grant, the objective was to assess whether these enabling technologies could achieve the minimum specified performance requirements, such that it would be suitable for a specific set of logisitics support roles for all three arms of the Australian Defence Forces (Ground Army, Airforce and Navy), as well as for non-military roles, such as disaster relief and humanitarian aid; and in what countries there might be markets for military and non0military versions.
Project Summary
The Australian Army contracted Amatek to review the concept's potential by researching the key enabling technologies it encompassed, including:
A custom coaxial (dual counter-rotating propeller) propulsion system.
A range of COTS and custom electric motors.
A range of high-energy density, rechargeable batteries.
A custom-engineered next-gen hydrogen fuel cell and high pressure hydrogen storage vessels.
A custom-engineered autonomous flight control and navigation system.
Additionally, we were tasked with the following:
Investigating military and non-military (e.g. humanitarian, medical) applications and market opportunities.
Investigating regulatory regimes in target markets (eg AU CASA, US FAA and EU EASA) and developing a compliance program, including recommendations regarding engaging with global standards and industry development groups.
Developing a business plan that addressed strategic partnerships, engineering activities, resources, milestones and capital costs required to get a prototype to Technical Readiness Level (TRL) 9.
To achieve this, Amatek engaged a team of leading research partners to fulfill the requirements of the research project. These partners included:
Australian Aerospace Industries (aeronautical systems consulting)
University of New South Wales, (UNSW) School of Mechanical Design (simulation and analysis of the propulsion system)
Sydney University start-up, Gelion (battery and fuel cell analysis)
Queensland University of Technology (QUT) Centre for Robotics (autonomous systems design)
Outcomes
In 2018, we presented the Australian Department of Defence with an 800+ page Technology Concept Evaluation Report, in which we provided detailed reports on our research, as well as our conclusions pertaining to:
The feasibility of the key technologies researched, and associated issues and opportunities.
Regulatory issues in the target market investigated.
Funding required for further R&D, the develoment of a functional prototype, approval process risks and risk mitigation, and technology commercialisation.
The overall conclusion, based on the outcome of the intensive 18 month investigation, was that the technology proposed held significant merit, but that it was sufficiently advanced to meet Defence's specific requirements. Further, the regulatory environment in Australia was assessed as not appropriate to support the testing of a large autonomous platform such as CONDOR.
However, it was determined that the diverse technologies and technology partners required to develop and commercialisaise such as complex concept existed in Australia, and that further investment was warranted.